Enroll Education builds 100% organic websites to help students find the right degree.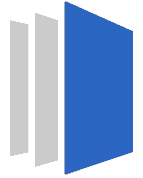 Enroll Education researches up-and-coming degree programs, aggregates college educational data, creates website resources for potential college students, and helps universities find students that are the right fit for their degree programs. Contact us to learn more about our program-specific, 100% organic niche websites.
About Enroll Education
Although Enroll Education LLC was incorporated in 2016, the business behind the websites was founded in 2014. Our founders have been in the higher education industry for over two decades, working on building websites for students nearly that entire time. After working at higher education marketing firms for almost 10 years, the Enroll Education founders decided to go out on their own.
The result has been more than we ever anticipated. Enroll Education now owns and operates dozens of different websites in higher education, in nearly every degree program area. We have brought on dozens of expert writers and researchers, with a team of more than 40+ people working on our websites every given week.
Team
As with any organization, there are many behind that scenes that make our websites run. Over 40 different writers, programmers, research analysts, and marketing/communications specialists all help grow Enroll Education websites.
Are you an expert researcher or writer?
We are always looking for high quality researchers and SME (Subject Matter Expert) writers to join our team. If you have expertise in STEM, social sciences, psychology, nursing, or any other academic area, feel free to contact us!